Welcome to my Inspirational Nonfiction site!
Many of you might know that I have written both nonfiction and fiction for more than twenty years. I have dozens of articles and more than forty published books that are wholly or partially mine. You can view each inspirational title on the tabs at the top. The Light Within and Joy Glows are on one tab. But first, look around this page and see my new features..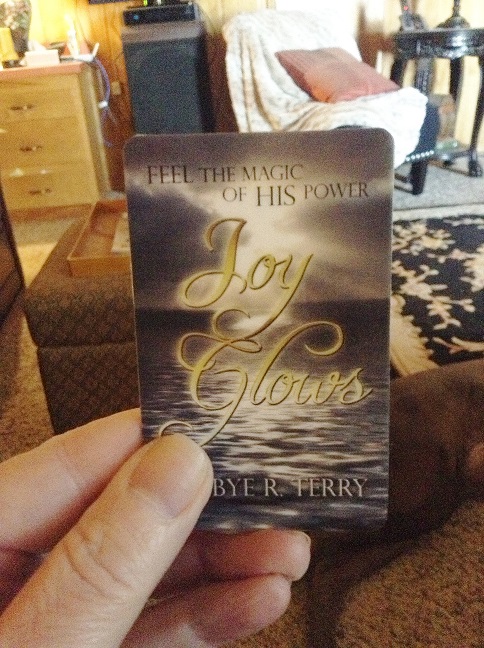 '
DOWNLOAD CARDS NOW AVAILABLE - Great Stocking Stuffers. One download per card. Recipient can choose from all available inspirational titles. The cards purchased now can be used to download one selection for up to two years. All new releases will be added to the selection as they debut. Each card is $4.00 or 3 for $10.00 plus shipping and handling. All cards will be sent Priority mail to ensure delivery. If you're interested, email author at: Bobbye@BobbyeTerry.com for the instructions.
My new publications, the first to be published in the near future, are different. These are interactive self-help works, designed to make you think and meditate. Browse around and I will keep you informed on this website of my progress.
First Book: Shake Hands With Your Soul
You can listen to the Introduction here:
Check this out on Chirbit
Second Book: Dancing to the Beat of Life
You can listen to the Introduction here:
Please fell free to contact me on my guestbook--the button is to the left of the page, or email me at Bobbye@BobbyeTerry.com